NEW: Posted February 1, 2019, from Crux: Sagrada Familia links urban life and Laudato Si'
PREVIOUSLY: October 2018: Six bishops representing episcopal conferences on five continents issued a joint statement calling on the international community to take immediate action against climate change. READ the NCR report. Read the joint statement as a Google doc by CLICKING HERE
PREVIOUSLY: August 9, 2018: Climate Activist guided by the Spirit, in NCR Series, "The Field Hospital"
LINK TO ACTION: Conserve, Educate, Inspire with Catholicenergies.org
LINK: Catholic Climate Covenant
LINK: Global Climate Change Movement
LINK: Cardinal Turkson talks about the first year of the Vatican Dicastery for Human Development
LINK: A review of Elizabeth Johnson's most recent book, Creation and the Cross -- a good read for anyone engaging with care for our common home
Bob Richter, a retired priest of the Archdiocese of Milwaukee, chairs this working group, following Michael Agliardo SJ, who coordinated a team writing homily helps. Each Sunday's scriptures are coordinated with Laudato Si' for the three year lectionary cycle, in English and Spanish. Bob Bonnot is the AUSCP Leadership Team Liaison.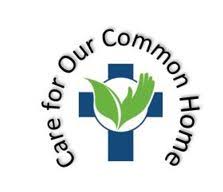 Members of AUSCP teamed up with the Catholic Climate Covenant to create weekly homily helps. They break open the Sunday Scriptures, drawing on Catholic social teaching and care for creation. They offer insight and perspective with quotations from Scripture, commentary and passages from Laudato Si' , and include suggested prayers of the faithful.
You may also like these suggestions: