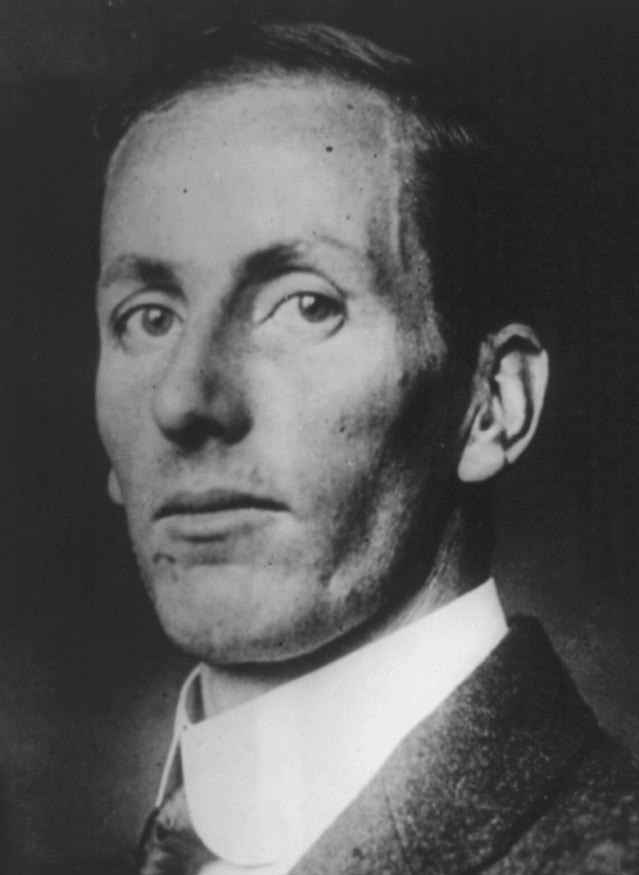 conscientiously objected to World War 1 and all war in opposition to the majority of US citizens, the US Government, and his own Roman Catholic Church. Ben's conscience earned him lengthy imprisonment, solitary confinement and broken health. One hundred years ago, he wrote extensively on Christ's command: "Thou shalt not kill." His life, work and witness are chronicled on this site.
CLICK HERE for the WEBSITE LINK Ben Salmon, Catholic Conscientious Objector
NEW: Posted January 6, 2019: Gabe Huck's reflection on the Kollwitz Magnificat was published in Celebration August 2018. Huck guides the reader from Mary's fierce and joyous challenge to themes of non-violence.
"Every gun that is made, every warship launched, every rocket fired signifies, in the final sense, a theft from those who hunger and are not fed, those who are cold and are not clothed. This world in arms is not spending money alone. It is spending the sweat of its laborers, the genius of its scientists, the hopes of its children. ... This is not a way of life at all, in any true sense."
READ the source of that quotation HERE in the full article from CelebrationPublications
###
NEW December 8, 2018: Charges dropped for anti-nuke protestors after prosecution witness fails to appear. READ the story from NCR HERE
NEW September 17, 2018: Maverick Priest: A Story of Life on the Edge Book by Harry Bury, Review by Bernie Survil. READ the review HERE.
NEW July 30, 2018: The granddaughter of Dorothy Day reflects on the possibility of prison because of her opposition to nuclear weapons and violence. READ the NCR article HERE.
NEW July 23, 2018: Retired Seattle Archbishop Raymond Hunthausen, a disarming spirit who rejected war and embraced the pastoral reforms of the Second Vatican Council, died July 22 at the age of 96 . He was surrounded by family at his home in Helena, Montana. READ the NCR article HERE.
NEW June 4, 2018: Chicago Archdiocese creates Violence Prevention Program. READ the NCR article HERE.
NEW March 23, 2018: Supreme Court won't hear a death penalty case, but four justices offer path for future consideration. READ NCR article HERE.
NEW February 16, 2018: Catholic Conscientious Objector Ben Salmon was featured in Give Us This Day. READ the entry here.
*****
ABOUT THIS PAGE
This working group of the AUSCP was formed to invite and occasion personal and organizational re-commitment to Gospel Non-Violence in response to the "Appeal to the Catholic Church" issued in April, 2016 by the Vatican's Pontifical Council for Justice and Peace together with Pax Christi International.
This Ad Hoc Working Group has endorsed the NCR Catholic nonviolence initiative; collaborated with three other national nonviolence groups that were present on June 20, 2017, at the grave site of WWI Catholic War objector Ben Salmon; witnessed at the USCCB 2017 Fall Meeting; and spoke to Scranton University about ROTC presence.
EARLIER ARTICLES
November 11, 2017: Texas execution of Mexican citizen draws rebuke. READ the story in America Magazine
November 10, 2017: Is the Church moving away from nuclear deterrence and toward disarmament? READ the full story HERE in NCR
READ HERE: U.S. Bishops renew call for gun control
Ten Reasons to Oppose the Death Penalty Re-published in America Magazine
Pope Francis: Death Penalty is 'contrary to the Gospel' — READ the English text of the pope's statement from Vatican Radio: The Word of God cannot be moth-balled
Revising the Catechism: READ a report from Catholic News Service
Massimo Faggioli: Regarding religious liberty, slavery and the death penalty, 'Pope Francis is not only Catholic but also he is also more Ratzingerian than his neo-traditionalist critics' — READ his column here from La Croix International
Read U.S. Catholic, on non-violence: Is it time for the Church to reconsider its approach to peace?